This post was submitted by Megan Grant. Megan teaches freelance creatives to build their own agencies. Visit her online at megangrant.net .
When you're a new business owner — whether you're a solopreneur, entrepreneur , or freelancer — you're looking to avoid expenses anywhere you can. Without your even realizing it, this can eventually mean that you're spending hours doing something a third-party tool could accomplish in minutes.
Regardless of where my business's revenue stands, I continue to run it on a lean budget. However, any of my processes are managed within third-party tools. Here are six tools I highly recommend to maximize your productivity, efficiency, and accuracy.
6 Tools I Use for Business That Are Budget-Friendly
1. Project Management: Trello

I'm all about keeping it simple. Full disclosure: There are other project management tools out there that are more robust.
But what I love about Trello is that it's just enough. It does everything I need it to without adding more bells and whistles than I'm looking for. While it absolutely works for bigger teams, I think it's especially beneficial for small teams or solopreneurs.
Even the free version of Trello is awesome. In fact, that's what I continue to use — although you can upgrade to the next plan for $9.99 a month.
2. Social Media Management: Buffer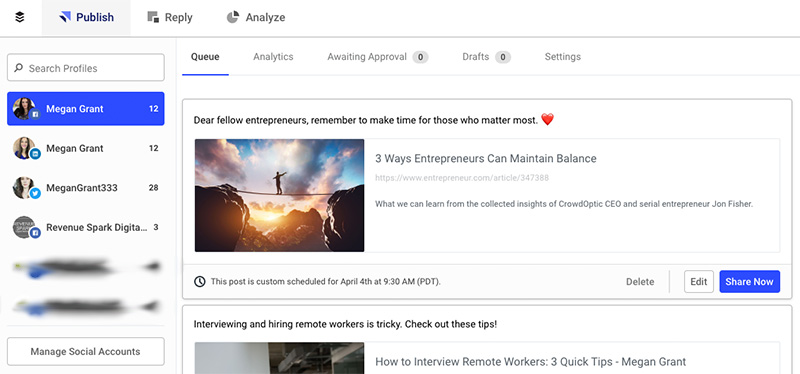 I've used several different social media management tools, and Buffer is hands-down one of my favorites. The interface is fairly intuitive, and scheduling out posts is so incredibly easy.
The analytics are helpful, and the platform makes it a breeze to recycle previous posts.
True, Buffer is more expensive than some of its competitors. They do offer a free plan, but it's pretty limiting. If you're a one-person show, you very well might be able to manage with the free plan or the Pro plan ($15/month).
However, if you're a social media manager with multiple clients or you run an agency, plan to upgrade to one of the the two more robust plans, which are $65 (Premium) and $99 (Business) a month. I'm using Business and have zero regrets about coughing up $100 bucks each month.
For context, I used to use Hootsuite — for quite a while, actually. While it's very budget-friendly, if you can spend a little more for something better, do it. In my experience, Hootsuite is very glitchy and not too reliable. There are just better options out there.
3. Graphic Design: Canva

Photoshop is the go-to, but it's not the most user-friendly tool. It's incredible — just not user-friendly.
If you want a much simpler (and free!) option, Canva is a real winner. It allows for basic photo editing but still gives you plenty of room to be creative and have fun. Plus, they offer tons of cool templates, designs, borders, stickers, and so much more.
I've never paid but if you want to upgrade to Canva Pro, you'll have access to more features and elements.
4. Email Marketing: ConvertKit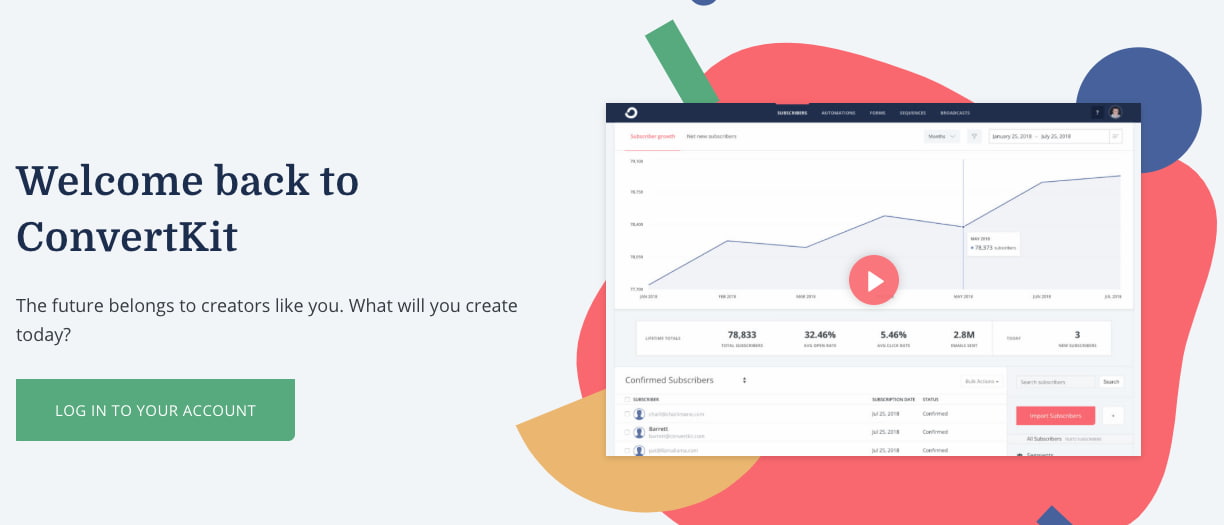 Ah, yes. ConvertKit . I'm in love and I don't care who knows it.
ConvertKit is an email marketing tool for creators specifically — think bloggers, YouTubers, and graphic designers. A growing email list is going to be crucial to the health of your business, and you'll need a way to manage, organize, and automate these efforts.
ConvertKit is the most cost-effective solution I've found, user-friendly, and simple to navigate. If you're trying to grow an eCommerce business, this isn't the tool for you. However, if you consider yourself a creator, I can highly recommend it.
5. Team Management: Hubstaff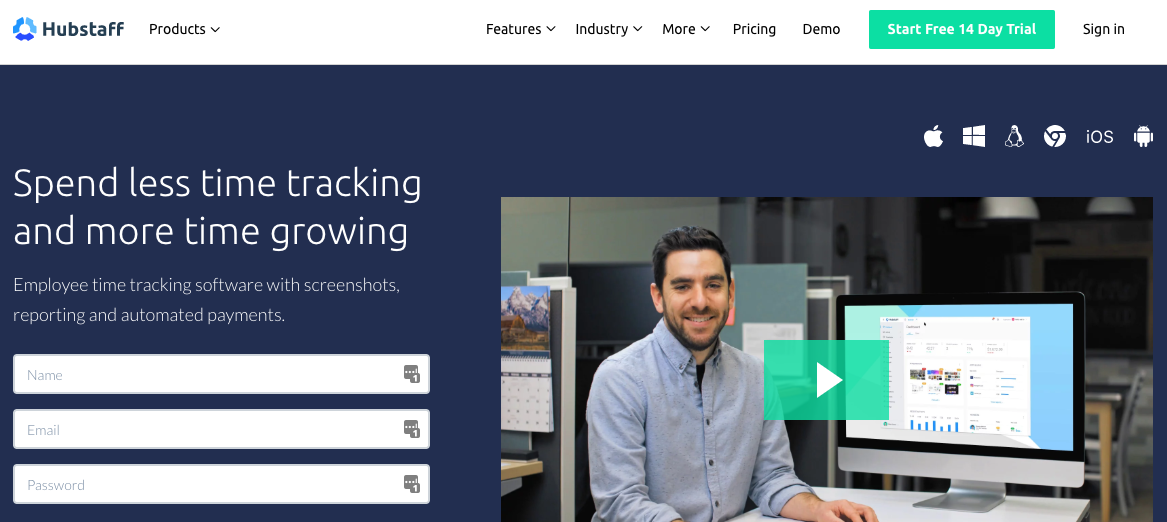 If you get to the place where you're ready to hire remote workers , Hubstaff is a huge help.
Whenever one of my team members is doing work for me, they log their time in Hubstaff.
It monitors my remote workers' screens when they're logging time on my business. Every so often, it takes a screenshot that I can review, ensuring I'm paying them for actual work.
It also automates their payments, which I love. It's connected to all of my workers' PayPal accounts. Every Monday, Hubstaff initiates their payments through PayPal, depending on their hourly rate and how many hours they worked the previous week.
And this is just barely scratching the surface. Hubstaff is a major time-saver and helps to keep people accountable.
You can get it for one user for free. Beyond that, the cost will depend on how many users you have.
6. CRM: Hubspot
Hubspot has become this giant, all-in-one-tool that you can use for everything from managing your social media to building your website. For my business, i use it only for CRM (customer relationship management).
When I'm sending cold emails to land new clients, I need a place to keep track of their contact information, who I've reached out to, when, the status, and so on.
I used to do this in an Excel spreadsheet, but that quickly got out of hand.
Now, I use Hubspot for free to keep track of all of this information. It's much cleaner and easier to navigate, saving me time and preventing errors.
I've built a five-figure business on the backs of these tools, several of which I use for free. And when I also factor in the time that they save me, the answer is clear: They're invaluable.
If you want to grow and scale your business, having the appropriate processes and tools will be a necessity. Check these six out and look for ways to run your business more efficiently so you can focus on growth.
Another one of my favorite tools is LinkedIn. It's been pivotal in client acquisition. Download my free guide for optimizing your profile to land high-paying clients.